Looking For
Top-Rated

Heat Pump Repair?
---
At Centroplex, we've stayed committed to keeping the residents of Waco comfortable since 1988. That's why we love heat pumps — they're perfect for cooling and heating your space through winter, spring, summer, and fall! But when winter weather arrives in Central Texas, you'll need your heat pump to be working its best so you can stay warm through the winter. Your Centroplex Air Conditioning & Heating team can help! If you're experiencing problems with your heat pump and heating system, make Centroplex your first call. We provide repairs and tune-ups to HVAC systems in residential and commercial spaces throughout Waco, Texas.
Schedule Repair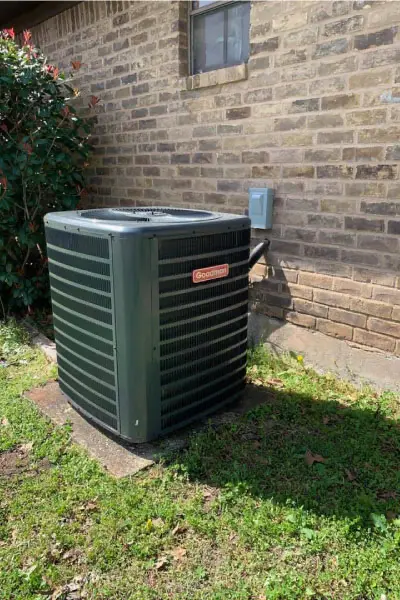 Set Up A
Maintenance Plan

With Us
---
If you're spending too much time and money dealing with costly emergency repairs on your heat pump, there is a solution for you. At Centroplex Air Conditioning & Heating, we offer Maintenance Plans for your HVAC systems to keep them in tip-top shape. Maintenance Plans offer a consistent, quality service schedule for your heat pump that will help it function well for years to come. In many cases, heat pumps that aren't sufficiently maintained need to be repaired or replaced frequently, which can be costly and time-consuming. When you join a Maintenance Plan with Centroplex, you're setting yourself up for year-round comfort and high quality, professional service for your residential or commercial space in Waco, Texas.
Contact Us
Think Your
Heat Pump

Might Need Service?

If you use a heat pump in your home or office, getting it serviced regularly and dealing with repairs as soon as possible is the best way to keep your heating system running smoothly. Not sure if your heat pump needs repair? Here are four signs your heat pump needs professional service:
Loud, Unusual Noises: When you start to hear loud and unusual sounds coming from your heat pump, that's usually a sign your system is in need of repair. If this is happening with your heat pump, give us a call at Centroplex before the problem worsens. Our experienced, certified technicians can take care of your residential or commercial HVAC system in the Waco area.
Temperature Doesn't Match The Thermostat: When you feel cold air being blown out of your heat pump when it should be heating up your space (or vice versa), that's a major sign that your HVAC system is experiencing problems and needs to be repaired. Call your local heat pump professionals at Centroplex to get your system serviced as soon as possible.
Low Or Inconsistent Airflow: If your heat pump is on but you don't feel a strong stream of air through the vents, that is likely another indication that your heating system needs repair. Our team can quickly get your heat pump back up and running at top efficiency so you can stay warm in Waco — give us a call at Centroplex.
Short Cycling: If you notice that your heat pump is turning on and off too frequently, that usually means it's short cycling. When your heat pump is short cycling, you'll start to experience poor efficiency until it's repaired, leading to unwelcome, unexpected high energy bills. If this sounds familiar, give us a call right away — our team at Centroplex can help diagnose the problem.
Ask About Installation & Repair Financing!